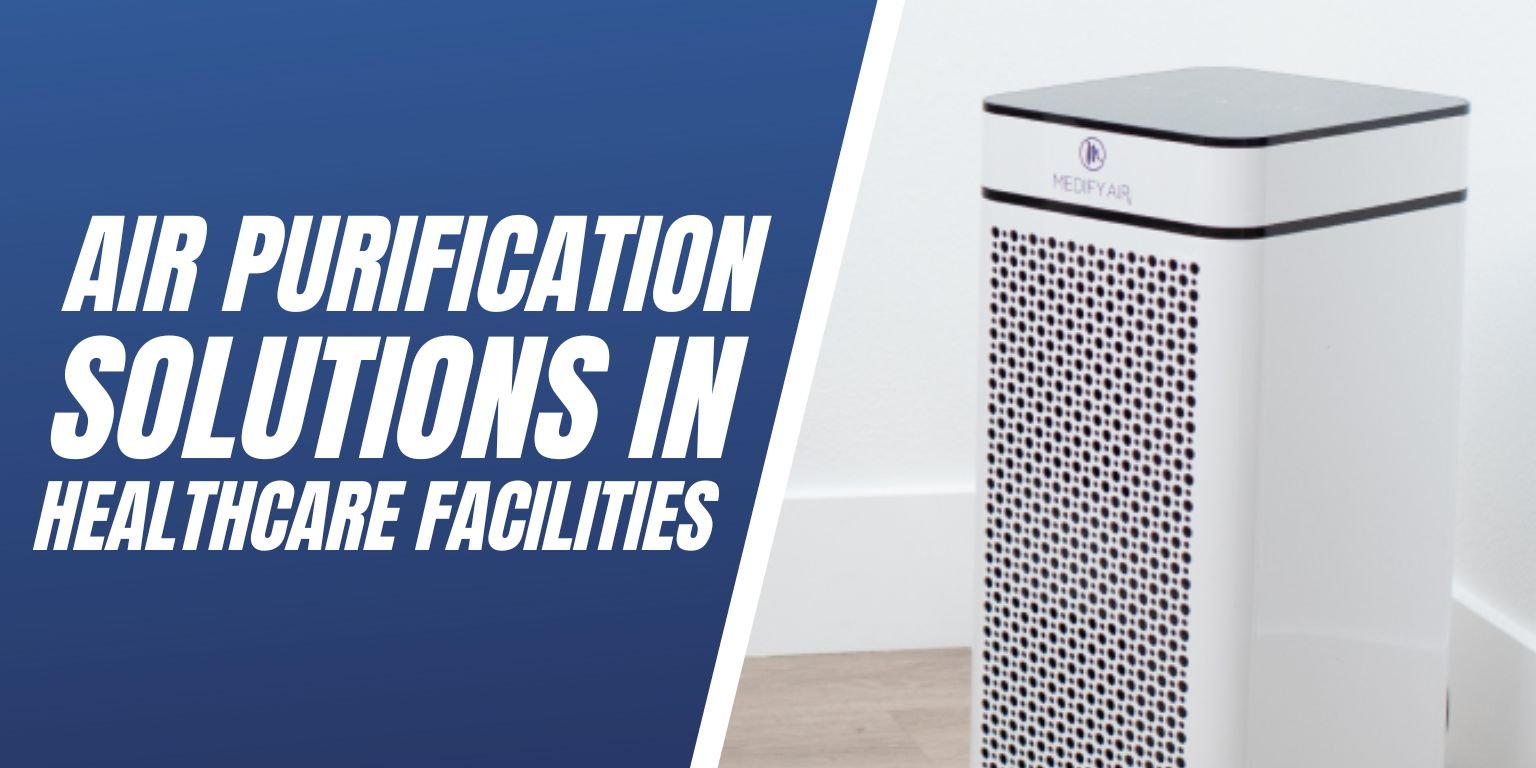 With so many vulnerable lives within the healthcare system, the indoor air quality (IAQ) of your facility is critical to a healthy recovery process for your patients or residents!
We turn to hospitals for so many stages in our lives- welcoming a new child into the world, curing our sicknesses and injuries, and saying goodbye to those we care about. As a senior care facility, you have many vulnerable lives that you want to help protect and keep safe. And although it is assumed that indoor air is safer for those with weakened immune systems, it is not always the case.
The spread of bacteria and viruses can be transmitted via airborne, which means our attention is focused on how to keep the air in your facility as clean as possible. IAQ is important not only to your patients, or residents, but also to your doctors, nurses, and any visitor traffic your building receives. It is essential to have a way to purify the air from these toxic pollutants. The best way to do this is through the use of air purification systems, such as, air purifiers, air scrubbers, and air filters.
Air Purification Systems For Healthcare Facilities
Air Purification Systems are a great way to improve your facility's indoor air quality (IAQ) as well as fight against the spread of bacteria and viruses throughout your healthcare facility.
Air Filters – an air filter can only filter out particulate matter before it has time to spread into the air.
PuraShield 500 Replacement Filter Cartridge
PuraShield Smart 500 Replacement Filter Cartridge
PuraShield Smart 1000 Replacement Filter Cartridge
Air Purifiers – an air purifier is an air cleaning device that captures and kills contaminants within the purifier itself. Air purifiers use one or more filtration and air treatment methods to remove pollutants from the air. Air purifiers that use HEPA filtration can filter air particles down to 0.3 microns in size with a 99.97%.
MA-14 Air Purifier
MA-15 Air Purifier
MA-22 Air Purifier
MA-35 Air Purifier
MA-40 Air Purifier
MA-50 Air Purifier
MA-112 Air Purifier
Air Scrubbers – an air scrubber is an air cleaning device that utilizes a sear and retrieve method to eliminate contaminants in the indoor air. Air scrubbers are also available with HEPA filtration, allowing you to filter air particles down to 0.3 microns in size at 99.97% efficiency rating.
PuraShield 500 Molecular Air Scrubber
PuraShield Smart 500 Molecular Air Scrubber
PuraShield Smart 1000 Molecular Air Scrubber
In addition, they can work alongside a variety of three-stage HEPA negative air machines, which feature replaceable forest, second, and third filters. Air scrubbers are excellent for construction and healthcare organizations as they are highly effective at removing both airborne and settled dust and bacteria.
Hughes Environmental Team
We are on a mission to keep you and your family healthy with cleaner air. Our aim is to provide you with access to information about the best ways to improve indoor air quality, as well as the tools you need to make it happen.
We have a holistic approach to bringing fresh clean air into your facility. We bring together hardware, software and services to create a complete solution that fits your needs.
Unlike many other brands who sell dehumidifiers, humidifiers, and air purifiers separately, Hughes combines these products into one smart device that uses our patented technology for maximum effectiveness.
Hughes Environmental's technicians are experienced and trained to meet your facility's safety requirements. We've performed hundreds of cleaning projects in all kinds of facilities.
Contact Us Here or call 888-845-3952 to learn more about how we can help you breathe easier with air purification systems.