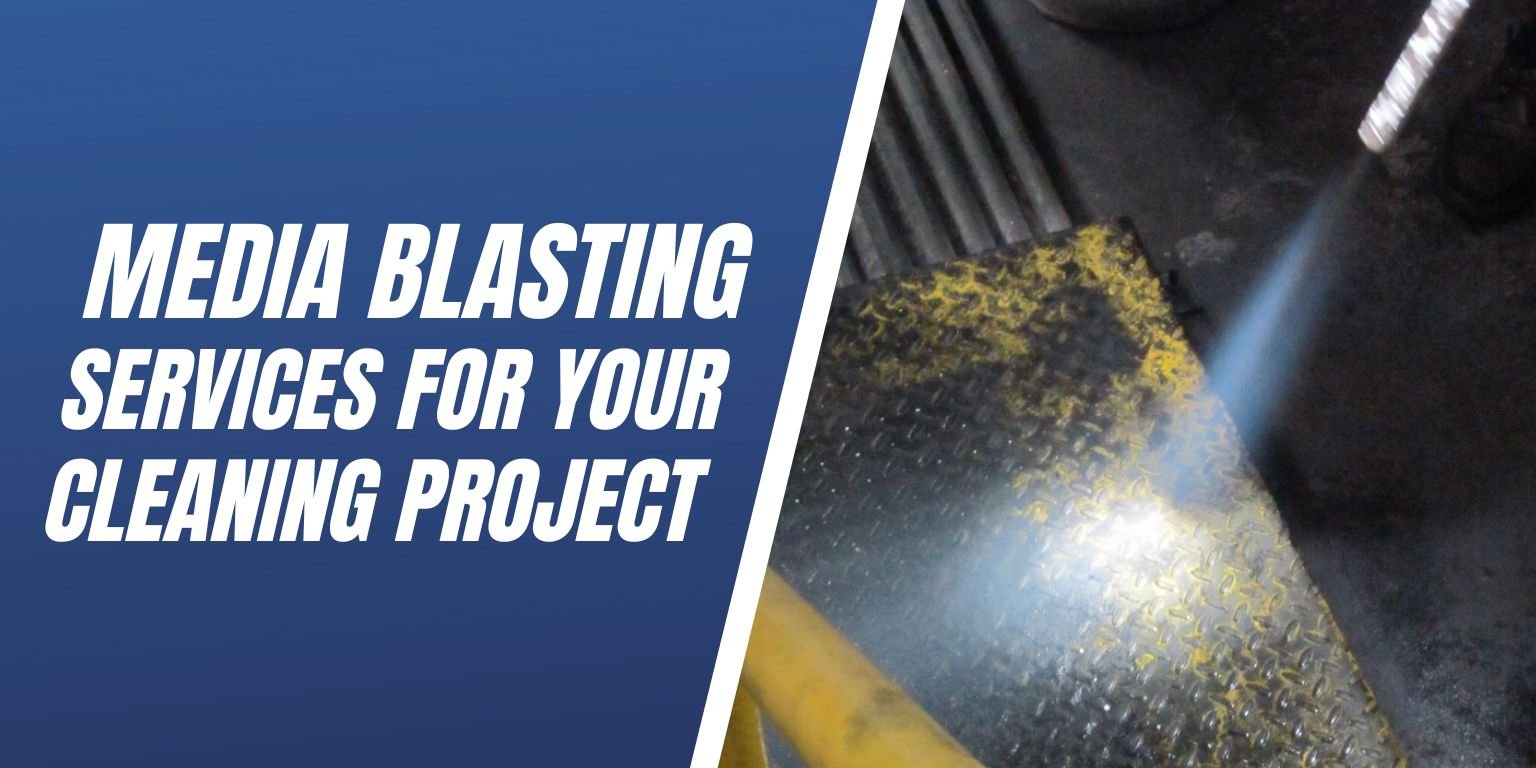 Regular industrial cleaning extends the life of your facility's equipment, which will reduce or eliminate costly repair, replacement or rental programs. However, with some surfaces, a simple cleaning solution isn't enough, and standard media blasting services can create more issues than they solve. This is why it is important to use a particular media that was handpicked to ensure it best fits your cleaning and restoration project.
Media Blasting Services and Solutions
Media blasting has a variety of uses, from removing a layer of paint to deodorizing a countertop to eliminating fire damage. With a high-pressured system and the right abrasive, this process can produce both a cleaning and finishing action for your surfaces. Therefore, it is important to understand the different advantages and disadvantages of abrasive types. Check out some of our blast media services we offer to find the right one for the task at hand.
Dry Ice Media
Dry ice blasting utilizes a unique combination of forces to powerfully lift surface contaminates without causing damage or creating harmful secondary waste. This is because the CO2 blast media sublimates on impact, and it is safe to use on most electronics. CO2 cleaning is also a form of non-abrasive cleaning, which will keep the surfaces being cleaned from getting damaged during the cleaning process.
Dry Ice Blasting Benefits:
Minimal Set Up/Tear Down

No Media Waste

Non-Abrasive & Eco-Friendly

Dry Process
Crushed Glass Media
Crushed glass, manufactured from 100% recycled bottle glass, offers the heavy-duty cutting action you may need for applications where an aggressive surface profiling is required. Crushed glass is also perfect for the removal of heavy coatings such as epoxy, paint, alkyds, vinyl, polyurea coal tar and elastomeric. For many blast applications, crushed glass is your best choice.
Crushed Glass Blasting Benefits:
Non-Toxic

Uniform Density

Recycled Material

No Rusting/Mineral Deposits

Non-Abrasive & Eco-Friendly

Minimal Dust

Clean & Bright Finish

No Residue/Discoloration/Odor
Garnet Media
Garnet abrasive is one of the most versatile media for blast cleaning. Garnet abrasive is a naturally occurring silicate crystal. The harder types of garnet like almandine are utilized for more aggressive purposes and have a hardness on the Mohs size of about 6.5 to 7.5. Once refined, it is washed, prepared, and screened to the necessary size gradation for use as an abrasive.
Garnet Blasting Benefits:
Non-Toxic

High Recyclability

Heavy Duty

Cost Effective

Good for Confined Spaces

Durable

Minimal Dust

Non-Contaminate

Fast Cutting

Superior Surface Coating
Soda ARMEX™ Media
When cleaning or restoring parts, surfaces or substrates that cannot have base materials removed or specifications and surface tolerances change the only blasting abrasive to use is ARMEX™. It is also environmentally-friendly and soluble. ARMEX™ is used to clean, degrease, remove contaminants, burnt on carbon, paint, fire damage and mold remediation from a wide variety of substrates including steel, lead, aluminum, alloys, plastics, rubbers, composites and masonry materials.
Soda ARMEX™ Blasting Benefits:
Non-Toxic

Surface Preservation

Eco-Friendly

Easy, Low Cost Waste Disposal

Removes Odors

Cleaning & Coating in One Step

No Sparks

Natural Rust Inhibitor
Coal Slag Media
Coal slag is an abrasive blasting media that is created as a recycled byproduct of coal combustion in power plants. The slag forms unique angular shapes making it a perfect material for a variety of applications. coal slag is primarily used for the surface preparation of steel and concrete surfaces. It can also be used as general-purpose repair and maintenance blasting of coated steel surfaces.
Coal Slag Blasting Benefits:
Recycled Media

Eco-Friendly

Low Cost

Low Dust

Fast/Efficient Results

Minimal Preparation
Contact Us Here or call 888-845-3952 to learn more about the process or to find out which media blasting service fits the right cleaning objectives for your cleaning project.
Hughes Environmental
Hughes helps facilities become safer, cleaner, and code compliant work environments by providing quality commercial HVAC systems cleaning, media blast cleaning, rafter and ceiling cleaning, combustible dust cleaning services, and facility disinfecting services. Additionally, Hughes is offering bioprotect solutions, UVGI light disinfection products, as well as fire safety inspections and repairs.
Working with Hughes, you can expect technicians that are trained, certified and up-to-date on common best practices. We have an OSHA trainer on staff, and our technicians have been through OSHA 10- or 30-hour training. We also have Council-certified Indoor Environmentalists (CIE) and Council-certified Microbial Remediators (CMR) on staff.