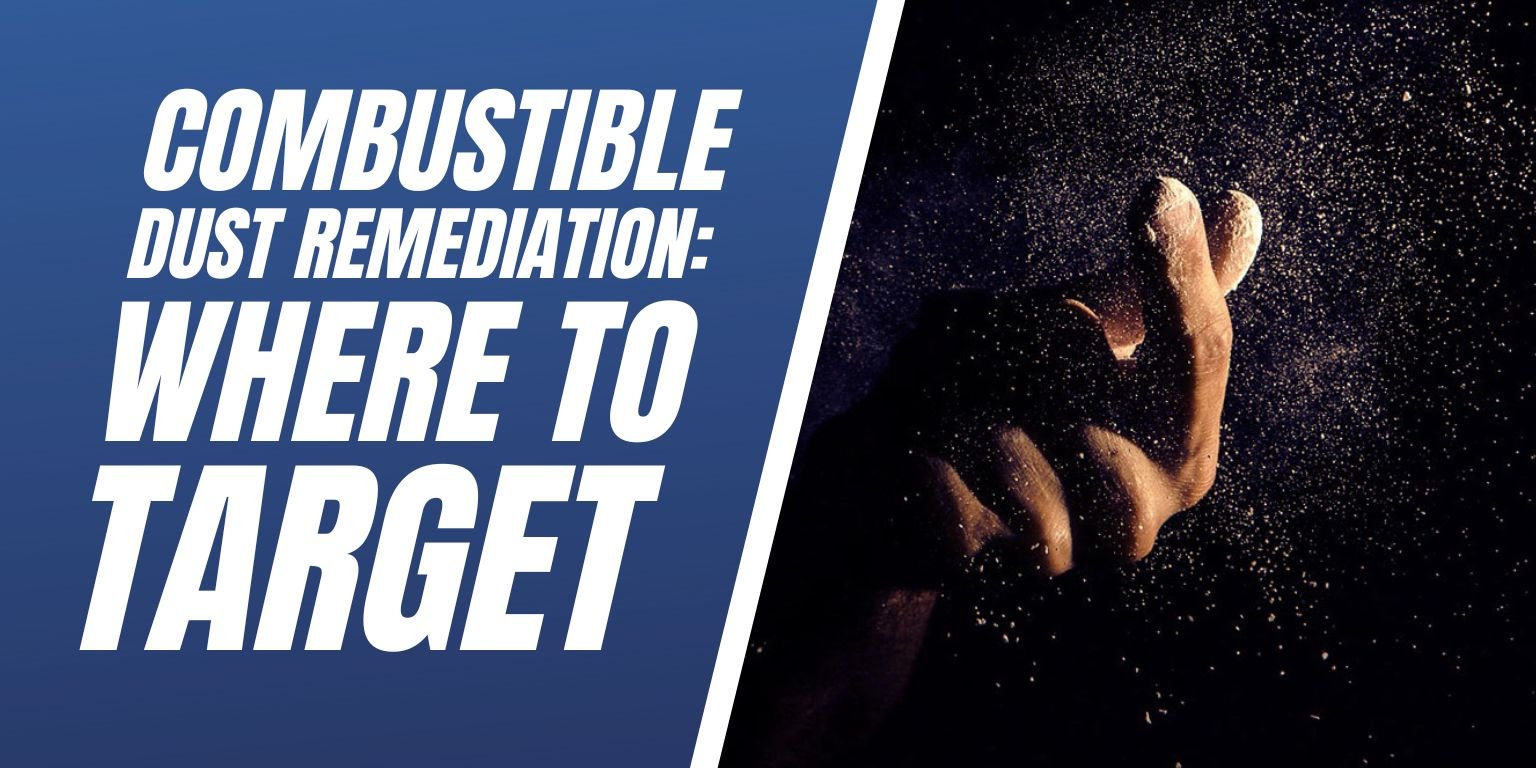 Manufacturing and production industries are at risk for combustible dust fires.
It is a well known fact that many production processes create some kind of combustible dust that needs remediation. In manufacturing facilities, airborne dust particles (some toxic) may need combustible dust remediation. If you manage a production facility, knowing what processes create dust and what dusts are combustible will help maintain code compliance and minimize potential fire risks.
What Production Processes Create Combustible Dust?
Every facility's product line will vary, but there are common production processes known to produce dust. Some may be overlooked in every-day operations, as the dust produced may seem minimal and not a threat. Not all combustible dust particles are visible to the eye!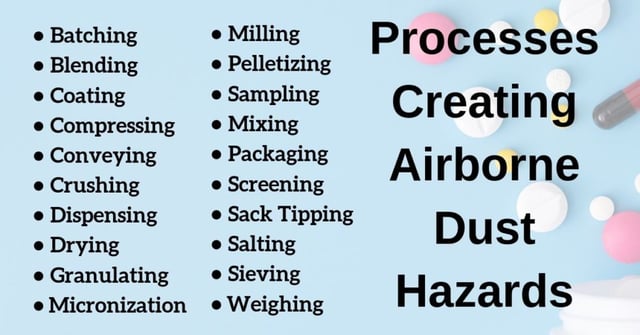 Where to Target for Combustible Dust Remediation
Some of the combustible dust remediation services target these specific areas to clean:
High ceilings and surfaces
Heating, ventilation and air conditioning (HVAC) systems
Dust collectors
Conveyor belts
Silo tanks
Lab fume hoods
Targeting these areas can help prevent airborne dust and particles from accumulating in the manufacturing and production facilities.
Combustible dust remediation may also help promote longevity of manufacturing equipment, decrease utility costs, and increase the brightness of lighting.
Combustible dust cleaning should be performed ONLY by a certified and trained by standards set by the NFPA, NADCA, and OSHA. The certified combustible dust remediation contractor should have the proper industrial and commercial cleaning equipment, like intrinsically safe vacuums and grounded hoses.
Complicated, but Containable and Preventable
A combustible dust explosion can be complex. The primary explosion (also known as the first point of ignition) is usually isolated. However, the force from the primary explosion often triggers a secondary explosion— by igniting airborne particles, or by disturbing dust that has accumulated on machinery, ceiling fixtures, or rafters. The secondary explosion is far more extensive and dangerous.
Understanding the risks of combustible dust and knowing how to manage it, however, does not have to be complex! Following these steps will keep your facility clean, compliant, and most importantly, your employees safe from potential combustible dust explosions.
Hughes Environmental
Hughes Environmental has performed combustible dust cleaning in a wide array of facilities throughout the United States and has dealt with many types of combustible dust. Keeping your facility clean and free of dust hazards can help you keep your workplace safe, and help avoid regulatory fines.
For the safety of our customers and our technicians, we use equipment approved for combustible dust cleaning, such as intrinsically safe vacuums and grounded hoses. Contact vacuuming with this type of equipment lessens the risk of a dust explosion during the cleaning process. The filtration system of the vacuums is grounded to provide a spark-free operation.
We also use proper PPE and our technicians are trained in OSHA's 10- or 30-hour Safety, Aerial Lifts, Confined Spaces, First Aid, CPR, and Combustible Dust Safety and Awareness.
Contact Us Here or call: 888-845-3952