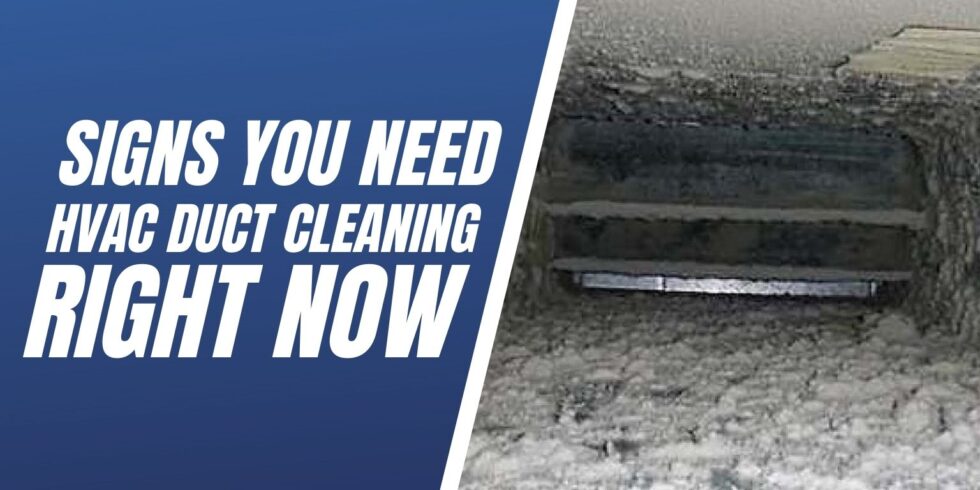 If you're not sure whether you need HVAC duct cleaning, take a look at the office. Do your workers always have tissues nearby? Do you see dust particles everywhere? Does the office have that not-so-fresh-air vibe?
If so, it may be time to clean your air ducts. According to the Environmental Protection Agency, you should schedule HVAC duct cleaning every five years. Scheduling regular HVAC cleaning keeps your system running efficiently and provides the best indoor air quality for your workers.
Signs Your Facility Needs HVAC Duct Cleaning Services
1. Your Energy Bills Are Creeping Up
Have you noticed an unexplained spike in your energy bills? It could be that your air ducts need to be cleaned. If your ductwork is dirty, it forces the HVAC system to work harder, increasing the energy needed to do its job.
For the most part, your heating and cooling costs should remain consistent. If you notice that these costs are rising year to year, it may be time to schedule HVAC duct cleaning services.
2. Mold
Have you noticed the office smells a bit musty? It could be a sign of mold or mildew in your air ducts. Mold is a serious problem and should be looked at right away for the health of your workers and customers.
3. Rodent or Insect Infestation
If you hear scurries above your drop ceiling, it may be signs of a rodent or insect infestation. If you suspect that this is a problem, it's essential to get it taken care of right away, as pests can seriously affect your HVAC system.
The odor left from droppings can cause unpleasant smells. Left untreated, it can lead to sickness from poor air quality.
4. Dust
Do you often notice a film of dust resting on the edges of desks, bookcases, and other objects in the office? This could be a sign that your HVAC duct cleaning is overdue.
HVAC technicians help remove debris like dust, dirt, and other pollutants from your system, leaving behind a healthier indoor air quality for your workers.
5. Air Filters
Have you noticed that you have to replace air filters frequently? This is a sure sign that your air ducts are filled with pollutants that can cause your system to work inefficiently, pump out poor air quality, and increase costs directly from your HVAC.
If you notice that your air filters get caked with dirt, dust, and other debris quickly, it's a clear indication that you're overdue for HVAC duct cleaning. An HVAC technician can clean the ducts to help your system run at its full potential leaving your workers happier and your system running efficiently.
Is Your HVAC Duct Cleaning Overdue?
If you're experiencing one or more of the problems listed above, you may be overdue for HVAC duct cleaning services. If you're looking for HVAC duct cleaning done right, consider City Wide. We are a national chain that is here to service your HVAC needs.
For more information, please check out our blog post and contact us for HVAC duct cleaning services.