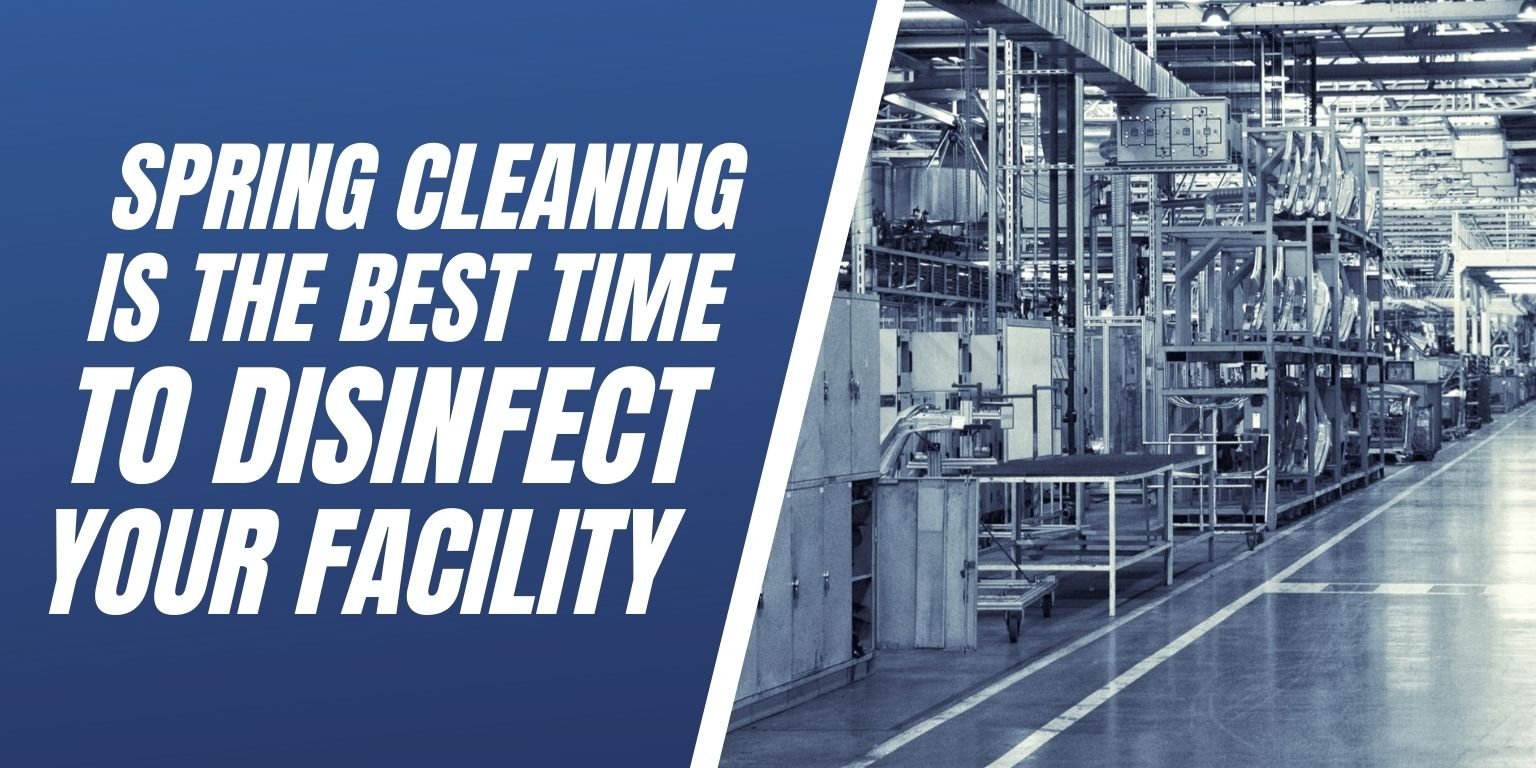 A little spring cleaning is good for your home, but it's critical for your business and employees health to clean and disinfect your work environment.
Facility Disinfection Services
Hughes Environmental, a national leader in environmental and facility cleaning/disinfection solutions, has several solutions that can help safeguard your facility as bacteria and viruses begins to spread and take over. Below is a list of facility cleaning services you should include in you facility's spring cleaning plan.
Hand Wiping
Sometimes it's some oily residue that needs to be cleaned with a commercial grade degreaser, but sometimes it's a surface that may need to be scraped to removed dirt and debris that has adhered to the surface; there are certain circumstances that special detailed cleaning is necessary. Deep cleaning involves hand wiping or scraping unwanted dirt, grime, or residue.
PuraShield Filtration System
Air Filters filter out particulate matter before it has time to spread into the air. PuraShield uses high efficiency filters protected by an embedded microtechnology containing an EPA registered antimicrobial additive using copper and silver ions to combat many bacteria and viruses. PuraShield is developed and manufactured in the USA, our patented molecular filtration media removes molecular contaminants from the air, safely oxidizing the molecules, while removing toxic and harmful gases.
UVC Light Disinfection
UVC Lighting is a disinfection method that uses short-wavelength ultraviolet light to kill or inactivate microorganisms by destroying nucleic acids and disrupting their DNA, leaving them unable to perform vital cellular functions.
By treating the air circulating in your heating and cooling system, UV germicidal lamps can kill mold and destroy airborne viruses and bacteria that, ultimately, lead to colds, flus and other illnesses. The best practices for industrial facilities include:
UVC Lighting at the Coil
In-duct UVGI Lighting
Upper Air UVC
UVC Light Disinfection Wand
Mobile Remote UVC Disinfection System
Ceiling/Wall Mountable Germicidal UVC Systems
UVC Water Purification
Electrostatic Spray Disinfection
The Electrostatic Sprayer is a cordless backpack that offers a full room cleaning by electrically charging the chemical solution so that when released, the solution quickly bonds to surfaces instead of falling straight to the floor. The droplets pass an electrode inside the nozzle creating a magnetically charged spray that seeks out and wraps around all touch points and grounded room surfaces. Based on CDC Guidelines, particular attention will be given to:
Workstations
Counter tops
Doorknobs/Handles
Elevator/Buttons
Security Card Readers
Faucets
Escalator handrails
BIOPRTECTUs™ System
The BIOPROTECTUs™ System uses patented, registered technologies: SmartTouch®, a List N disinfectant, to disinfect surfaces against viruses, bacteria, and germs, and BIOPROTECT™ RTU antimicrobial surface protectant, to keep surfaces free of odor- and stain-causing bacteria, fungi (mold and mildew), and algae between cleanings, for up to 90 days (3 months).
Why Choose Hughes Environmental
Hughes Environmental's technicians are experienced in infection control and OSHA trained to meet your facility's safety requirements. We've performed hundreds of
cleaning projects
in all kinds of facilities. So, whether your building is a manufacturing facility, a university, school, hospital, or office building, we can help you breathe easier with facility cleaning.
​
After the Hughes 3-Step Cleaning Service is complete, we can offer your place of business a full media kit to show your employees & visitors/customers that you are fully committed to their health & well-being. This kit includes:
A Certificate to prominently display in your facility
A Digital Seal that can be used on your website and social media pages
A Press Release Template should you desire to alert to the local media
Contact Us Here or call 888.845.3952