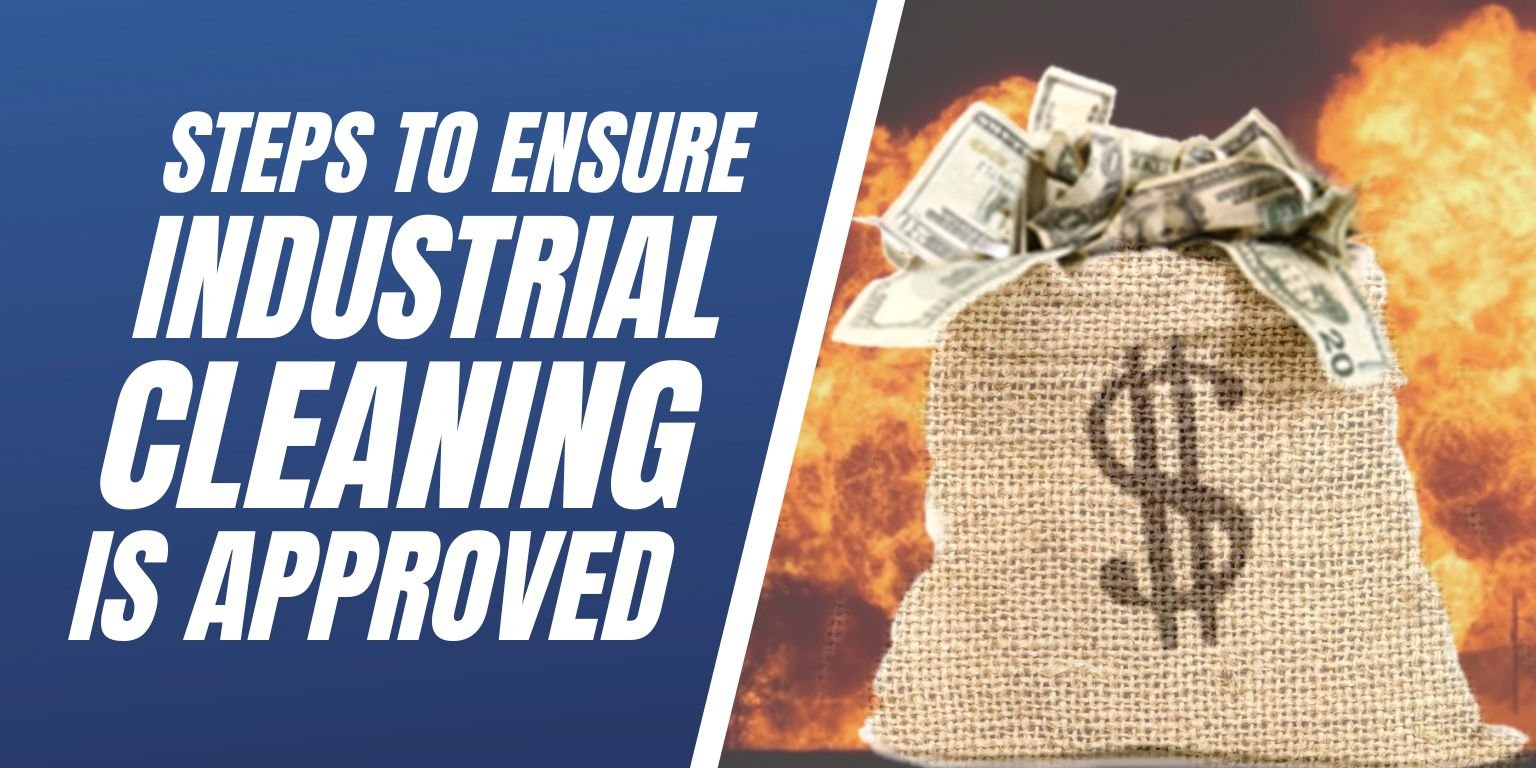 Now is the perfect time to start planning for your facility's 2023 industrial cleaning plan. Many of the facilities we are called to perform environmental cleaning services for create manufacturing dust that can create severe employee hazards or other issues if not cleaned properly. Trying to manage the cleaning of a facility as well as the daily operation can be a daunting task, but cost cutting measures and smaller budgets are making it harder to meet all of the needs. Unfortunately, safety is often one of the first items to get cut, but with some careful planning and strategy you can make sure cleaning is still performed to keep everyone safe.
4 Steps To Get Industrial Cleaning Approved As An Expense
1. Identify Cost and Risk of Non-Compliance
Industrial cleaning is tough to trace immediately back to increasing or producing revenue, which makes it harder to get approved. Often, the mindset that "It's been fine in the past, so it will be fine in the future" comes into play, but that is the mindset that leads to disaster. Showing decision makers recent OSHA fines for housekeeping violations, especially for combustible dust, will help to convince them that an investment in cleaning now will avoid huge fines later.
The average fine for a facility that does have combustible dust violations can be in the hundreds of thousands of dollars, and if there were to be an explosion those costs can go into the millions. Suddenly paying for the professional industrial cleaning sounds more reasonable!
2. Show How Safety Increases Efficiency and Productivity
Having a focus on promoting safety culture in a manufacturing facility has been proven to actually save money, increase efficiency and productivity, and increase employee morale. When all of these are the benefits of industrial cleaning with a focus on safety, why is there such a resistance to spending money on it?
According to OSHA studies, businesses spend $170 billion every year on costs associated with injuries and illnesses, but businesses that focus on safety can cut their injury costs by up to 40%.
3. Figure Out Correct Time
Sometimes it's just the wrong time to try to plan something as big as a full industrial cleaning, and it keeps getting neglected because the perfect time just never seems to arrive. It's important to plan for and schedule a cleaning far enough ahead that it doesn't build up or become a severe issue. If the facility is large it might require several trips, or spread the cleanings out throughout the year.
4. Add Cost to Budget
In addition to scheduling issues, planning for an industrial cleaning far in advance gives you time to put the costs into your budget and work around any issues that might cause. Depending on how large the facility is and whether there is combustible dust, the cleaning services can end up being expensive, and the cost might need to be spread out over several months.
Breathe Easier With Industrial Cleaning Services
Hughes Environmental technicians are expertly trained in the best methods for cleaning combustible dust hazards and use equipment specifically designed for combustible dust cleaning.
Hughes Environmental is a National Air Duct Cleaner's Association (NADCA) certified company who has earned their prestigious "Outstanding Safety Award" every year that we've been in business.
Our technicians are trained on the most up-to-date industry standards for cleaning commercial HVAC systems, and are equipped to clean from the point the air enters the system all the way to where it exits.
We are also a member of the National Fire Protection Association, the National Air Duct Cleaners' Association, and the American Society of Safety Engineers. In addition, our technicians have been through OSHA 10- or 30-hour training and have Council-certified Indoor Environmentalists (CIE) and Council-certified Microbial Remediators (CMR) on staff.
888-845-3952 or Contact Us