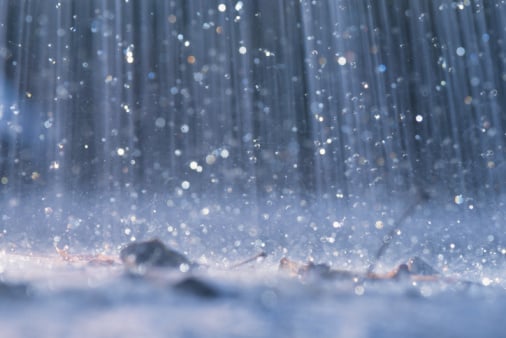 Last year, the continental U.S. saw its fifth wettest year on record. Wilmington, SC received more than 100 inches of rain, and 78 U.S. cities set new rainfall records (*). With many areas getting considerable precipitation this year and warmer weather on the way, damaging mold is a growing threat.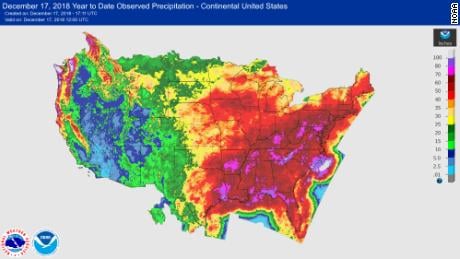 The Spore Facts
Mold spores already exist in the air we breathe, and can survive in dry or hot environments for many years. When these spores land on damp, decaying surfaces, that's when mold grows. Surfaces need only to be damp for 24 hours for mold to germinate, which can happen in as little as four hours. Mold can spread within a few days, especially when the area lacks light, fresh air, and is undisturbed.
Areas to Watch and Search For
When it rains excessively and flooding occurs, water can enter areas that are unprotected or damaged. Vulnerable places within a building include roofing and flooring, window and door sills, walls, and ceilings. Places that are affected by leaky pipes or excessive condensation are also prime areas for mold. If your facility manufactures or packages materials that include or create paper, dust, wood products, sheet rock, or carpet, these are great food-sources for mold.
Mold can also grow in areas hard to see, such as under insulation and inside ductwork. The CDC recommends all surfaces of an HVAC system be cleaned after being flooded, including sections that weren't underwater. It is essential to get the HVAC system professionally cleaned when mold is present to avoid more spores blown throughout the area.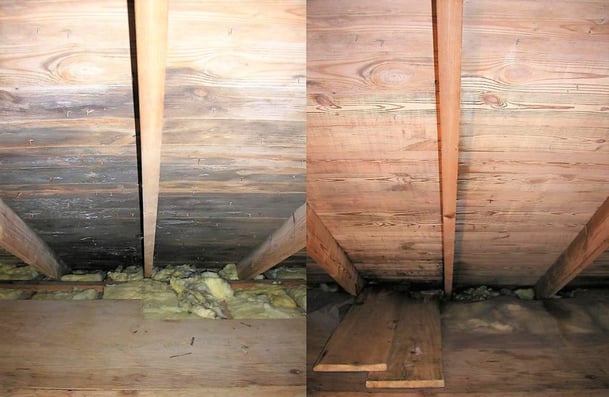 Prevention is Key
We can't control the weather and stop the rain! But building owners and facility managers, you can take precautions and fix leaks in roofs, windows, doors, and pipes. Poor ventilation or improper insulation can cause moisture build-up. If you currently do not have a preventive maintenance program for mechanical systems, adding one will help avoid costly moisture build-up in your building's systems. During new construction or renovation, keep building materials dry and adequately ventilated before and after installation. Good news: some newer paperless wallboard and wall insulation are treated to resist moisture growth.
When Remediation is Needed
If mold growth is localized and accessible, repairing the source and cleaning the mold during routine maintenance may be possible. But, if you're not sure about what is causing the mold growth or if it is widespread, a qualified indoor environmental professional is needed.
Dry ice blasting can remove 99.9% of mold spores from infected areas, including porous surfaces such as wood. Similar to sand blasting, bead blasting, and soda blasting, dry ice blasting uses CO2, which is non-abrasive and won't further damage the surface being cleaned. Unlike power washing, dry ice blasting creates no secondary waste—an added benefit when striving to keep your building safe and healthy.
Hughes Environmental is National Air Duct Cleaners Association (NADCA) certified, a Certified Indoor Environmentalist (CIE,) and a Council-Certified Microbial Remediator (CMR). Hughes' OSHA 10-30 hour-trained and certified technicians are located throughout the U.S.
For more information on dry ice blasting mold remediation, duct cleaning or other cleaning and life safety services, contact us here or call: 888-845-3952.
* From CNN.com, "Eight US states are on track to have their rainiest year on record," Dec. 18, 2018.