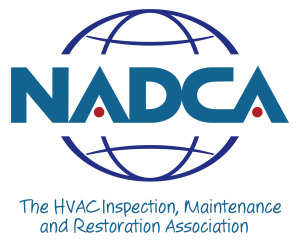 LOUISVILLE, Ky. (December 10, 2009) –The September/October edition of the National Air Duct Cleaners Association's (NADCA) trade magazine, DucTales, featured an article about how to best promote being a NADCA Certified Company. The article focuses on ways in which businesses can promote themselves and get the word out about being a member of NADCA and to encourage newly certified NADCA businesses to use such methods to grow their companies. Alexis turned to the owner of Hughes Environmental, Mr. Craig Rutledge, to share his experience with marketing his NADCA Certified Commercial Duct Cleaning Company.
"Alexis contacted me because she noticed that we consistently submit press releases and she wanted to remind other members that there are a lot of benefits to investing a little time in good PR," said Rutledge. "I think this was a good article to remind our fellow members that generating interest in NADCA and its members can only benefit each of our companies."
Rutledge added, "Being contacted by NADCA to comment in the Duct Cleaning industry's leading trade publication meant a lot to us, it showed us that we are doing something right; not only are we doing a good job in making clients aware of our company but a good job of making clients aware of NADCA and the importance of following the NADCA Guidelines and using a NADCA Certified Contractor when having your HVAC System cleaned."
Lori Wood, Director of Marketing for Hughes Environmental, agreed with both Mr. Rutledge and Mrs. Andrews in saying that professional marketing adds credibility to the company's brand. "In a market such as Duct Cleaning, we all know the importance of finding a credible company to perform the work. By building your company's reputation and generating good, solid publicity about the company and the HVAC Cleaning industry as a whole, the business is sure to follow."
The article can be read in its entirety in the September/October issue of NADCA's trade magazine, DucTales.
About Hughes Environmental
Hughes Environmental (HughesEnv.com) is a combustible dust cleaning specialist and commercial and industrial duct cleaning company based in Louisville, Kentucky. Through its national client base and focus on using the safest, most efficient methods, Hughes Environmental has grown to be the premier choice for industrial and commercial cleaning. The staff is comprised of multiple NADCA Certified "Air System Cleaning Specialists", American Indoor Air Quality "Certified Mold Remediators", and "Certified Indoor Environmentalist".
###