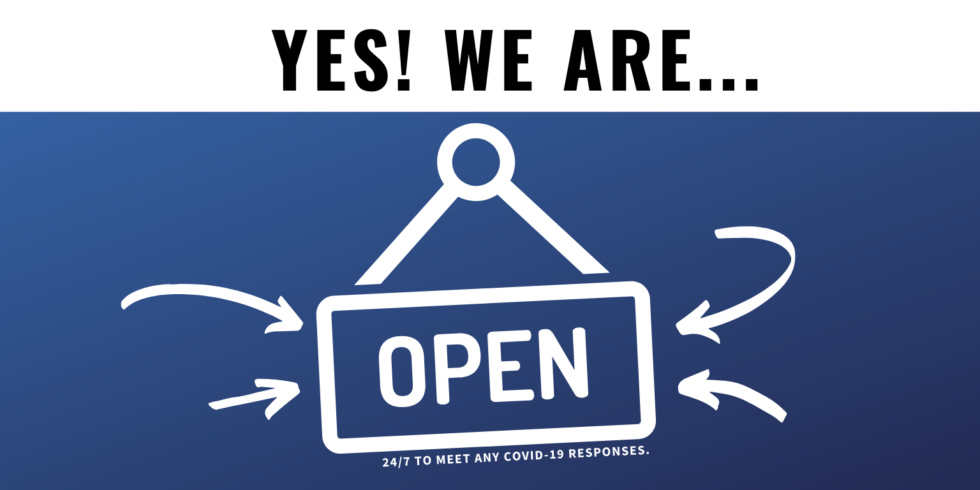 With the Coronavirus hitting the U.S. hard, businesses everywhere are shutting down. But we are not one of them! Hughes Environmental is still open for business to keep you safe.
At Hughes Environmental we will continue helping our customers create safe and clean work environments by providing quality facility cleaning & disinfection, UVC light disinfection services/products, commercial duct cleaning, rafter and ceiling cleaning, and combustible dust remediation services.
Our customers can expect Hughes' technicians to be trained, certified and up-to-date on common best practices. That means terms like lockout/tagout, proper equipment, antistatic, intrinsically safe, and grounding aren't just safety buzzwords to us. For Hughes Environmental, those things are a part of our day-to-day routine when cleaning combustible dust and helping disinfect COVID-19. That's why we're proud to be a NADCA certified company who has earned their prestigious "Outstanding Safety Award" every year that we've been in business.
We are a member of the National Fire Protection Association (NFPA), the National Air Duct Cleaners' Association (NADCA), and the American Society of Safety Professionals (ASSP). We have an OSHA trainer on staff, OSHA HAZWOPER 40-Hour Training and our technicians have been through OSHA 10- or 30-hour training. We also have Council-certified Indoor Environmentalists (CIE) and Council-certified Microbial Remediators (CMR) on staff. In addition, Hughes is an ISNetworld(R) member contractor. These memberships and certifications help us keep current with standard practices and any new regulations that are important to consider when performing cleaning projects, and help us demonstrate our ability and commitment to work safely.
Hughes Environmental is built to handle the COVID-19 threat and deliver our services and products when it counts. We consider it our responsibility to make sure each and every business is code compliant and infection-free. Our customers should not have to fear working in unsafe conditions and that is why we are offering 24/7 service to meet any COVID-19 responses.
​We are operating 24/7 to meet any COVID-19 responses. Just call (888) 845-3952.
Earlier this week, our very own Sr. Director of Technology and Operations Support Services, Debbie Abarientos reminded our staff why it is critical for our business to stay open during these troubling and unsure times.
"It is critically important that each of us remember the services we provide are essential to the safety of the customers/buildings we serve. These hospitals and facilities must remain safe from both an infection control and passive fire protection perspective. Specifically, for healthcare buildings, the occupancy level could vastly increase as more people get admitted to these facilities. This is not a time for any facilities to ignore or postpone the cleaning services or life safety services we perform.
More, now than ever, we all must all be passionate about the life-saving services we provide our customers and the current/future occupants of the buildings we serve. They need us now, more than ever."
Interested in our Facility Deep Cleaning service? Just fill out the contact us form and a sales rep will reach out to you shortly with options that fit your busy schedule.
Safety is not an option, it's a requirement. Be safe in everything you do.