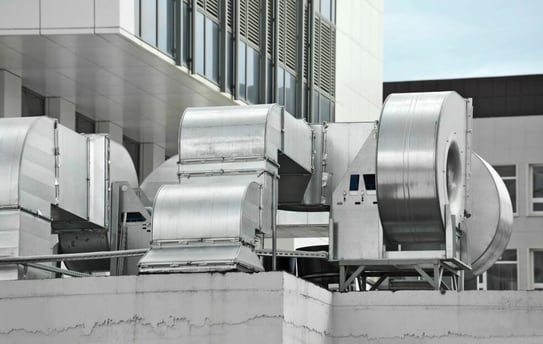 Why does your facility need to have a clean HVAC system and ductwork? The answer is a simple one: to increase the ambient air quality and energy savings. And now is the perfect time to have your HVAC system cleaned—before winter weather returns.
Why is a Clean HVAC Important?
According to the U.S. Department of Energy, "25 to 40 percent of the energy used for heating or cooling is wasted." Wasted. In addition, over a period of time, duct work accumulates dust and dirt, and the HVAC system circulates these contaminants. The entire system becomes bogged down, causing it to work harder to do its job. Not only is the quality of the air compromised, but the life-expectancy of your HVAC system is threatened. When your ductwork and HVAC systems are clean, there is less stress on the unit and your heating and cooling budget.
The First and Best Step to Take
What can you do to improve the air quality in your facility? The first step is to have a certified professional clean the HVAC system and ductwork. This will remove any contaminants and allergens from your facility's indoor air. The cleaning process should include the entire HVAC system—from the point of air entry to air exit. This includes grilles and registers, reheat coils, mixing boxes, VAV boxes, air handling units (AHU), and other terminal boxes found in commercial HVAC systems.
Yes, It's That Important
The Indoor Air Quality (IAQ) of your building affects employees' and visitors' health, comfort, and impacts your business' productivity overall. There are also consequences in delaying or ignoring Occupational Safety and Hazard Administration (OSHA) compliance. Contaminated products, sick employees, OSHA citations and hefty fines—these are all serious and detrimental to everyone.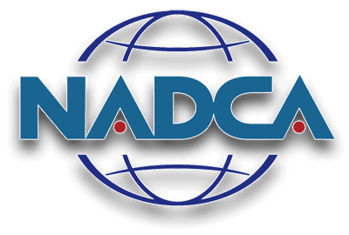 In addition to OSHA, the National Air Duct Cleaners Association (NADCA) and Environmental Protection Agency (EPA) have clean ductwork and clean air standards. NADCA has issued its Standard for Assessment, Cleaning & Restoration of HVAC Systems, which is internationally recognized as the industry standard for HVAC cleaning and restoration. According to studies by the EPA, a buildup of just 0.42″ of dirt on a heating or cooling coil can result in a decrease of efficiency of 21%.
Employers are required to follow the General Duty Clause of the OSHAct, which requires them to provide workers "with a safe workplace that does not have any known hazards that cause or are likely to cause death or serious injury." Facility managers should be reasonably aware of the possible sources of poor air quality, and should mitigate any potential IAQ workplace hazards.
To be OSHA-compliant and achieve a healthier IAQ, a cleaner and more efficient HVAC system is key. Having your facility's ductwork cleaned is the first process recommended to help you and others breathe cleaner air.
Hughes Environmental is a member of NADCA whose OSHA-trained technicians are experienced to meet your facility's safety requirements. Hughes Environmental has performed thousands of HVAC systems cleaning projects in all kinds of facilities. Whether your building is a manufacturing facility, a university, school, hospital, or office building, Hughes can help you breathe easier with commercial duct cleaning.
Call 888.845.3952 or submit your request online for more info or to schedule an inspection.